If you haven't added Quinoa to your shopping list then that's about to change. The superfood is a fantastic source of protein, iron, and fibre, making it a great food for anybody serious about their fitness and nutrition.
Looking for some inspirational Quinoa recipes? Check out these tasty recipes below!
Blueberry Breakfast Quinoa

Start your day off right with this protein-packed quinoa breakfast bowl with a touch of tart sweetness from fresh blueberries and a drizzle of honey!
Farmers Market Quinoa Salad

Any nut you like will work here for crunch, and you're looking for a mix of bright herbs and enough cooked grains to make it substantial.
Butternut Squash and Cranberry Quinoa Salad

Roasted butternut squash, sweet cranberries, and salty toasted pumpkin seeds mixed with a sweet Balsamic Vinaigrette. Serve it chilled as a side, take it as a lunch or serve it for dinner topped with sliced chicken. All are fine choices!
Balsamic Chicken Salad with Lemon Quinoa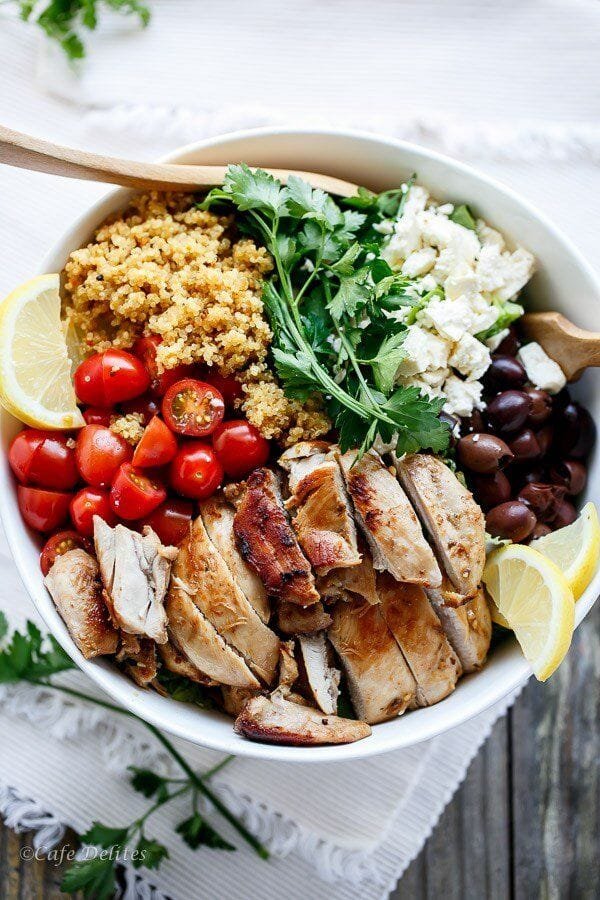 Crisp and juicy pan fried chicken in balsamic, garlic and olive oil, mixed into an incredible loaded salad with Kalamata olives, Feta, Lemon flavoured Quinoa and sweet grape tomatoes.
One Pot Quinoa Enchilada with Shredded Chicken

A little spicy, a little cheesy, a little creamy. That's what happens when you cook quinoa with ingredients that traditionally belong inside a rolled corn tortilla.
Asian Quinoa Stir Fy

This filling and gluten-free vegetarian dinner is full of colourful vegetables, with a tangy sauce of lime juice, garlic and tamari.
Curried Quinoa Salad with Cucumber-Mint Raita
​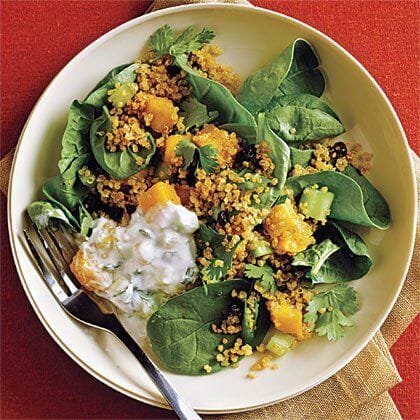 ​This Indian-inspired dish features quinoa, a high-protein grain that cooks relatively quickly. We like the heat that Madras curry powder brings, but use regular curry powder if you prefer.
Quinoa Panzanella with Wild Salmon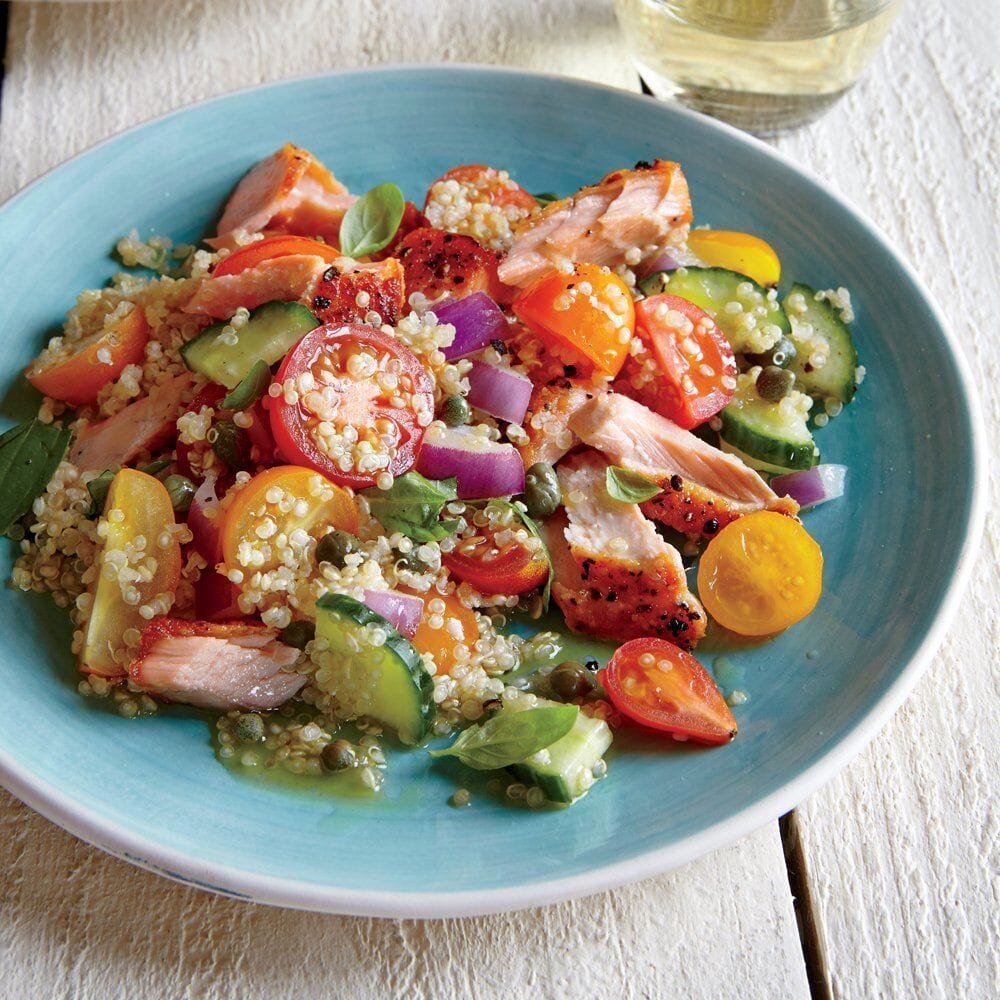 Cooking the salmon with the skin on keeps the flesh silky and tender and bastes it with its own healthy fat. We love using a variety of heirloom cherry tomatoes–scout your farmers' market for the best options.
Chicken Quinoa Burrito Bowls

A big ol' bowl of pure deliciousness.
One Pan Mexican Quinoa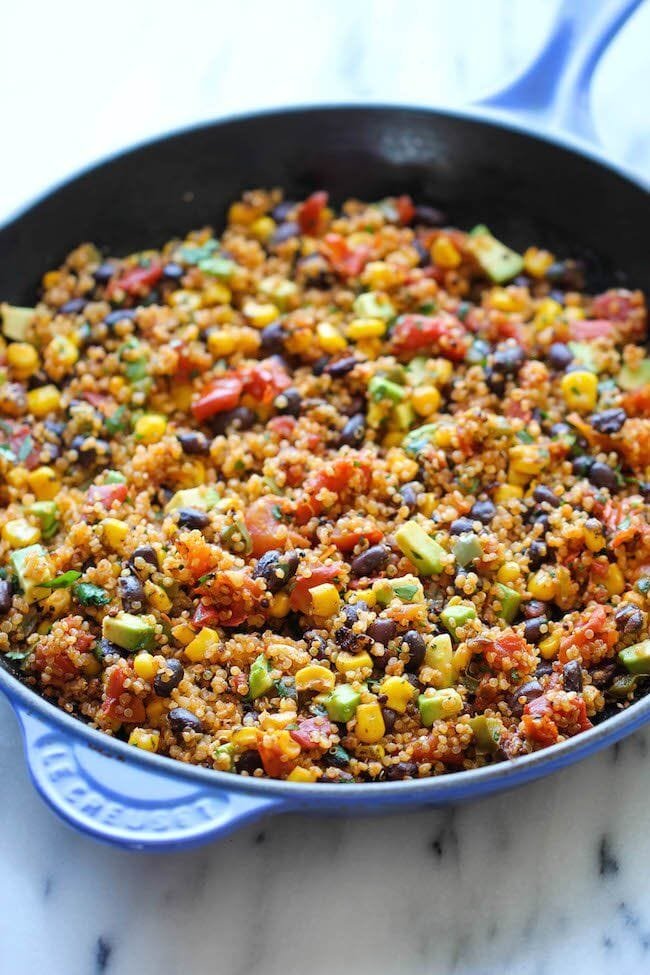 Wonderfully light, healthy and nutritious. And it's so easy to make – even the quinoa is cooked right in the pan!
Buffalo Quinoa Burgers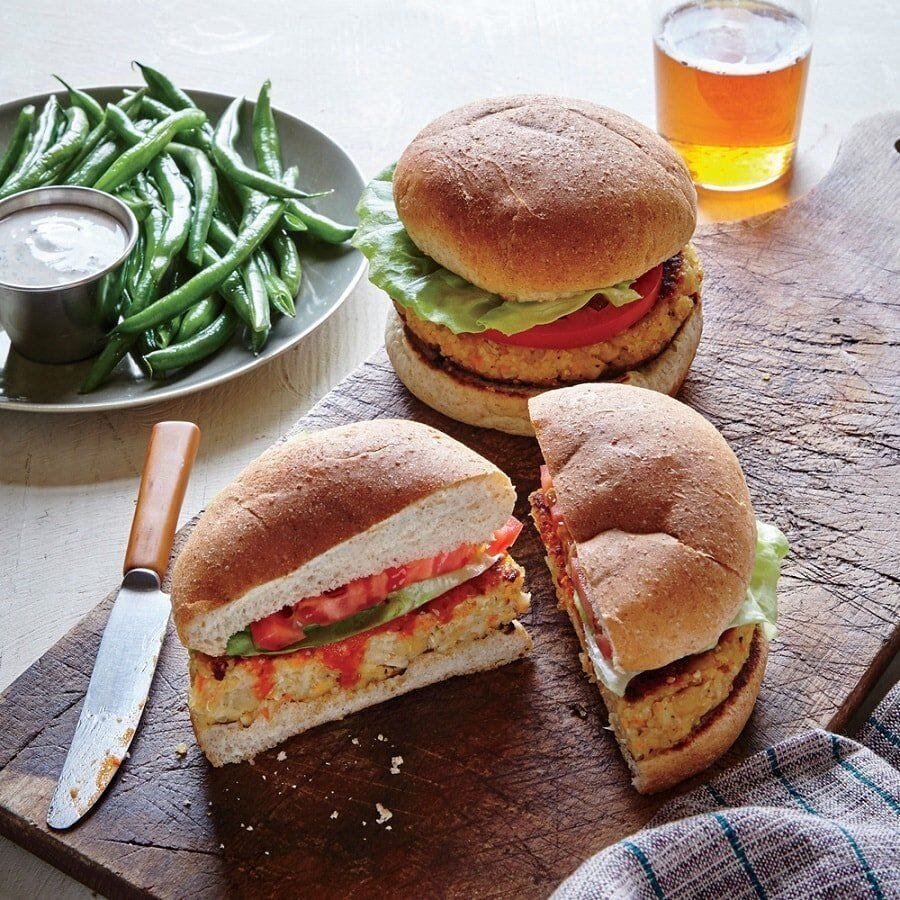 This is the kind of satisfying, protein-rich veggie burger everyone will love, kicked up with a splash of hot sauce.
Spicy Cajun Chicken Quinoa

Protein-packed quinoa makes this midweek meal a super healthy option.

Founder of www.calisthenics-101.co.uk. Training calisthenics since 2012.
Currently working on: 30 second one-arm handstand, muscle-up 360, straddle planche.