If you don't believe that feeling good about what you wear matters when you're working out, then you've never experienced the difference between sweating it out in ratty old track pants and sweating it out in sleek and sexy compression tights.
Wearing clothing that makes you feel amazing can actually increase your performance. The secret? Confidence! When you are rocking an outfit you adore, you're going to feel better about yourself and your capabilities. Didn't think you could smash out 20 burpees? Slip into a booty-enhancing pair of shorts and you're suddenly crushing them like a marine. Crow pose seem impossible? In a cute yoga top, you're suddenly flying.
We're not just saying this, either: studies show that clothing can inspire the sort of confidence that leads to success, wherever you are and whatever you're doing. Getting fit is no exception.
So what type of workout clothing inspires the most confidence? The short answer is, the kind you love. The long answer is the kind you love that makes your body look banging and is comfortable to wear.
Here's what those duds look like.
Yoga Pants

Yoga pants are a large part of why the athleisure trend has retained so much traction. These pants are endlessly flattering, making you look like you've been hitting the squats, hardcore. And thanks to the popularity of the high-rise pant, they can also tuck in your tummy. Just be sure you get a pair of the best quality yoga pants so that you get the supportive lift and tuck you're after.
Sure, you may not have a butt you can bounce a quarter off or abs that could grate cheese yet, but thanks to these bottoms, you can fake it 'til you make it.
Warm Up Hoodie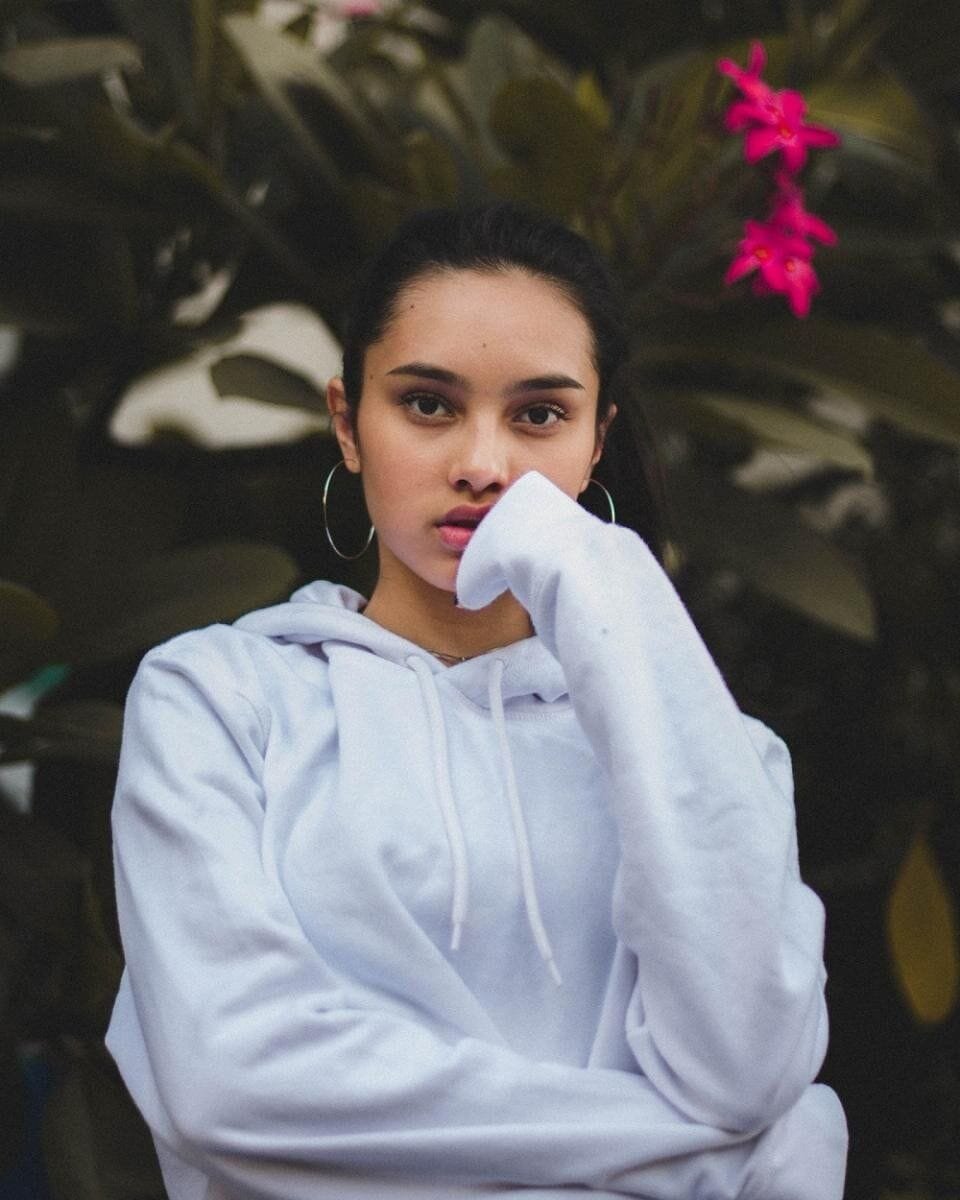 Want to perform your calisthenics routine like a champ? Then you need a solid warm-up jacket or hoodie. Not only can this piece seamlessly transition to streetwear, but it will help you look and feel cool while you're getting in gear for a more vigorous workout.
Sports Bra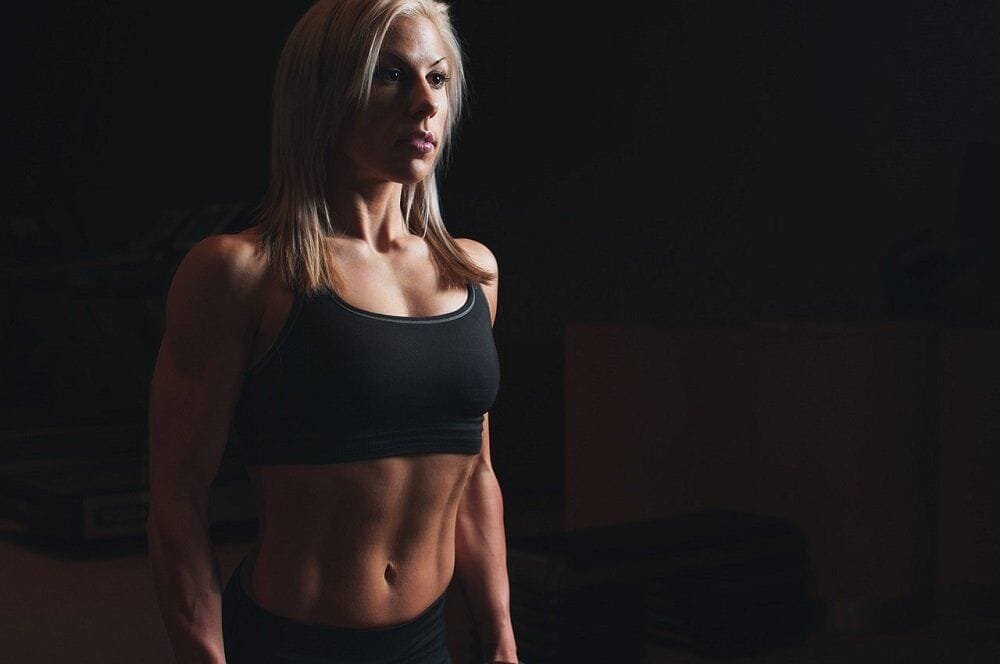 This is non-negotiable if you want to reduce the wear on your Cooper's Ligaments and maintain perkier breasts. Your Cooper's Ligaments are the connective tissues that help support your breasts, and over time, they can become overburdened and stretch out.
The causes: lifestyle factors like smoking, drinking and sun damage (anything that contributes to the loss of tissue plumping collagen), genetics, and  —  you guessed it  —  bouncing around sans support.
So, invest in a good quality sports bra that's designed for the intensity of the activity of which you are participating. And, of course, make sure you love the way it looks. Even if no one sees it but you, it will still help make your girls look great now, and down the road.
Fancy Feet!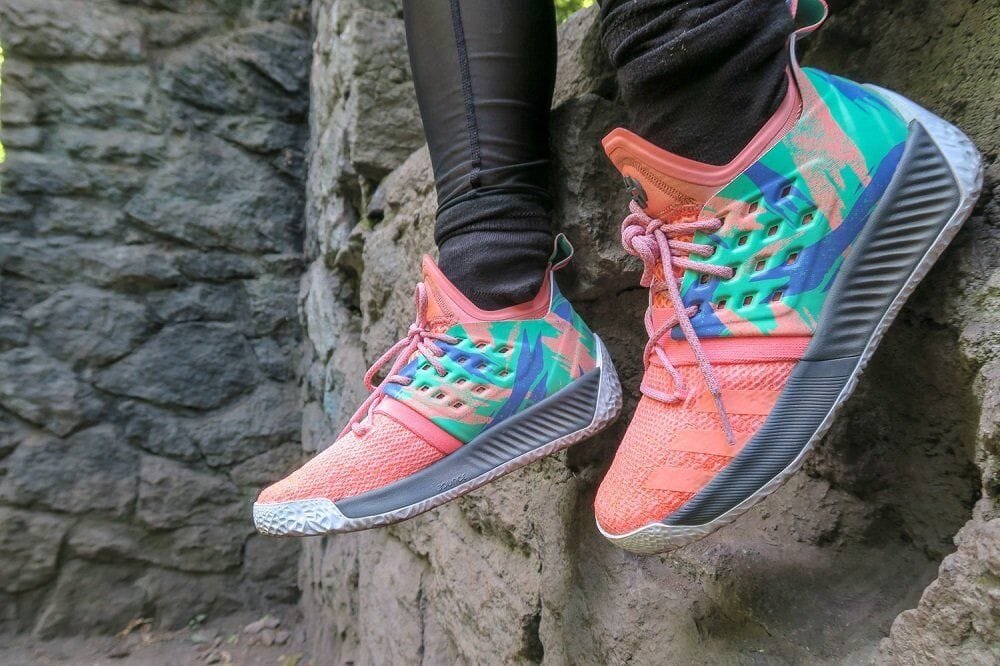 Shoes are vital when it comes to completing your workout look.
For many activities, they're also essential to ensure your feet stay safe and your joints stay healthy. So, while there are practical considerations to consider, like buying actual running shoes for running and not just grabbing any old sneakers, there's an astounding spread of amazing looking kicks out there from which you can choose.
Find one you love and feel the difference happy, stylish feet can make come training time.
Training Bottoms

You are going to need at least one pair of bottoms that can withstand sweat.
Your yoga pants may or may not be up to the challenge, depending on the type and style you nabbed.
Whether you choose shorts, capri length or full-length bottoms is up to you, but opt for a pair with moisture wicking and quick dry technology to keep you cool, comfortable and chafe-free.
Sports Tees & Tanks

Sure, you can wear that cotton racerback tank to train, but not only will it become seriously sweat-stained over time, it will also start to smell. Like, really smell. Performance wear designed for sweat is less prone to staining and retaining orders, so you'll look and smell much better.
Remember: ultimately, you're the only one who matters when it comes to selecting the precise design of your workout wear, but the pieces mentioned here are the types you should aim to have to keep you pushing, pulling, hopping, skipping and jumping with complete confidence and style.

Founder of www.calisthenics-101.co.uk. Training calisthenics since 2012.
Currently working on: 30 second one-arm handstand, muscle-up 360, straddle planche.