Buying fitness gifts for calisthenics or CrossFit junkies can be a daunting task. Not only can it be hard to find inspiration for what they may like, but it can also be a struggle to find a gift which they don't already have.
Fortunately for you, we've done the hard work and rounded up a wide selection of the best gifts for calisthenics and CrossFit fans, making sure that there's something for everyone here.
Check out our list of 15 recommended choices below.
Smaller Stocking Fillers and Gifts under £10
#1 Fat Gripz
Fat Gripz can be wrapped around a bar to increase the diameter of the bar which the person is gripping.
Why would you want a thicker bar? Because training using a thicker diameter bar causes greater muscle activation in the arms, which leads to greater muscle and strength gains.
Fat Gripz are also suitable for a variety of different athletes, as they are just as popular for those using barbells and dumbbells, as they are for those using them on pull-up bars and frames.
Fat Gripz are very light and similarly sized to a closed fist, allowing them to be simply chucked into a gym bag with zero hassle.
#2 Mpow Flexible Phone Tripod

If you're shopping for an Instagram addict then I'm sure you already know how great this gift is.
But what about the opposite – buying for someone who wouldn't be seen dead capturing a video in the gym?
If that's the case then now is the time for a shift in thinking, because watching back footage of yourself is the best way to identify where your form is poor and what you need to do to improve.
With the Mpow flexible tripod, you can easily mount your phone anywhere in the gym using the flexible legs to stabilize the phone on any surface of your choice.
Top tip: Wrap the legs around the frame of the pull-up bar to capture footage at head height.
#3 Overcoming Gravity, by Steven Low

Steven Low's Overcoming Gravity is one of the most comprehensive guides of bodyweight training out there.
The book is aimed at the beginner but has a wealth of material which will leave the more advanced athletes satisfied.
It's certainly not the cheapest book on the market but don't let the price put you off – any reader won't be disappointed with the amount of knowledge, resources and exercise progressions that the book has to offer.
#4 Pshyci Chalk Ball

Probably the cheapest gift on the list and one that should be in every fitness fanatics gym bag.
Chalk balls are used to keep your hands dry and provide better grip. This is especially useful when mixing pulling or hanging exercises with more aerobic exercises which are likely to make your palms sweaty.
If you're buying for someone that uses a pull-up bar or a pair of rings, then this gift is essential for them!
#5 Jungle Sports 2.2L Protected Bottle

With the recent push towards changing behaviour for a better planet, it's now becoming a sin to be buying single-use plastic water bottles. If you're buying for someone who regularly purchases bottles of water then a refillable water bottle is a fantastic choice (plus, you can also feel great knowing you're making a positive environmental change!).
The Jungle Sports water bottle is a top choice and holds an impressive 2.2 litres, making it the bottle of choice for any serious gym goer. We all know that people drink a lot of water when exercising, and there's nothing worse than having to constantly refill a smaller bottle during a workout.
The Jungle Sports water bottle also has an insulated case to keep your drink cool and provide additional protection from falls and is made from 100% BPA-free, PETG food-grade plastic.
#6 What it Takes to Win, By Rich Froning

The 2nd book on our list is written by CrossFit world champion Rich Froning, also known by those in the CrossFit community as "The Fittest Man on Earth".
First is an autobiography, so those looking for more of a guide to CrossFit may be better looking elsewhere. Still, the book gives a fascinating insight into Rich's life and helps the reader understand what makes someone so successful tick.
The book is a definite recommendation for any fitness addict looking for a motivational read!
---
Most Wanted Gifts (Recommended)
#7 skillworx Wooden Parallettes

Parallettes are a great piece of kit that are small enough to use at home or take with you to the park or gym. They can be useful for a variety of calisthenics exercises, though they're better known for some of the more advanced gymnastic type exercises such as handstands and planche.
skillworx's parallettes are at the higher end of the cost bracket but are one of the most desired due to their sleek-looking natural wood finish.
This is a gift that certainly won't be returned!
#8 5BILLION Gymnastic Rings

Gymnastic rings offer a completely different workout to the typical apparatus you find in the gym and are commonly used in calisthenics and CrossFit workouts.
The 5BILLION rings have wooden handles which offer a better grip and feel compared to the plastic alternatives.
The long thick straps allow the rings to be hung from all kinds of places; hang them from a tree, a wooden beam, or any sturdy bar you can find.
These gymnastic rings are a great piece of kit to tuck away in the gym bag.
#9 Iron Core Resistance Band Set


Resistance Bands are the most versatile piece of kit for any Calisthenics and Crossfit enthusiast and are useful for anyone of all levels of ability.
Can't achieve a pull-up? Simply loop a resistance band around the bar to help take some of your weight. Whatever the exercise, a resistance band will come in handy to help create a progression of that exercise, or can even be used as a resistance to make certain exercises harder.
Resistance bands are one of the most saturated items within the fitness industry so it is important to pick well. Many bands appear to be a bargain, but the cheaper ones are usually small flimsy bands that are only used in Yoga and Pilates.
If you're looking for a band that will be suitable for Calisthenics, I'd recommend the Iron Core Fitness bands which are top quality but won't break the bank.
#10 Adidas Weighted Vest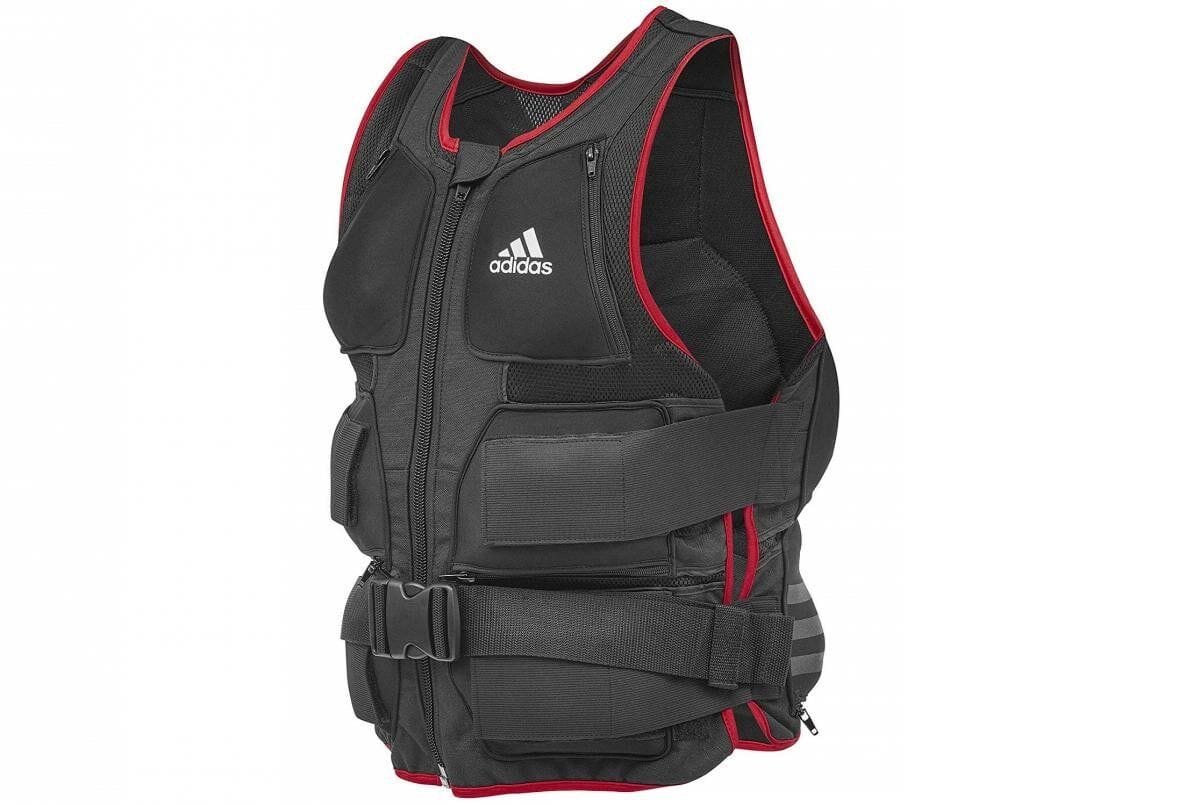 If you're shopping for a more advanced athlete then a weighted vest is a fantastic gift idea, allowing the user to add more weight to themselves and increase the difficulty of their workout routine.
A weighted vest is also one of the best-suited gifts on the list for CrossFit enthusiasts, as some of the more challenging CrossFit 'Workout of the Day" (WODs) require a weighted vest, such as the Murph WOD.
The Adidas weighted vest is one of the more expensive weighted vests available but since it is manufactured by Adidas, you can expect a superior quality product that will last.
#11 RDX Dipping Belt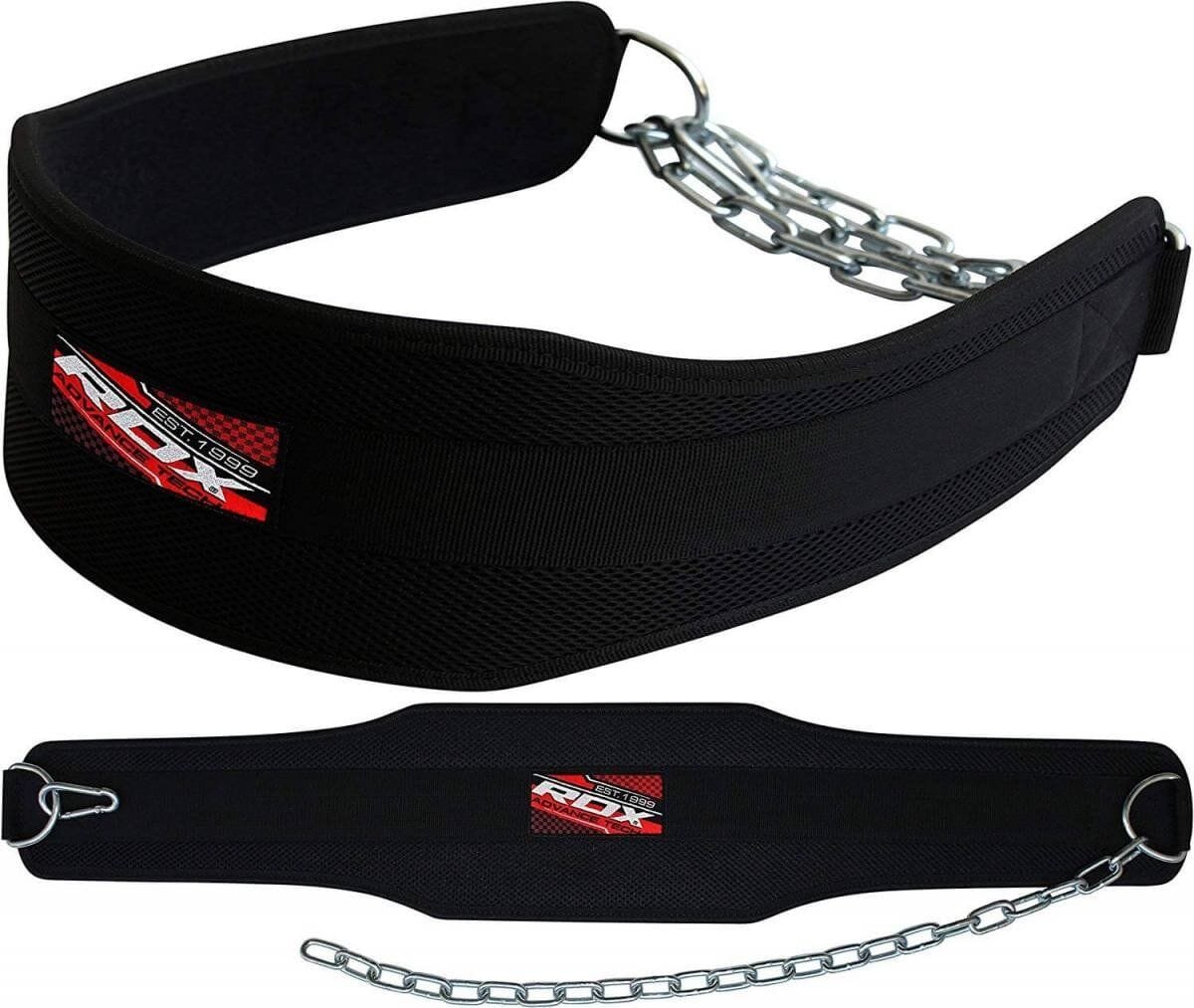 If you're buying for someone who already has a weighted vest or has access to kettle bells and weight plates in their local gym, then a dipping belt may be a suitable alternative gift to a weighted vest, with RDX being one of the most well-known brands on the market.
The user simply wears the dipping belt like a regular belt and then attaches additional weights to the hook to increase their total body weight, allowing them to add as much weight as they like to their dips, pull-ups, and other exercises.
The dipping belt is great for those who are already very strong and are require much more resistance than their own body weight. Weighted vests are usually limited to 20Kg, whereas you can add whatever size weight you wish to the belt, so long as you can clip it on!
---
Clothing and Apparel
#12 Under Armour Joggers

Know someone who likes to dress to impress whilst working out?
These joggers are perfect for the colder months and look fantastic. Unlike many other joggers, they're also thin enough to keep you from overheating when the workout starts getting intense.
Furthermore, the joggers are by Under Armour, which is one of the hottest brand names right now in the sports clothing industry. Buying clothes for people can be tricky but you shouldn't have problems with a quality pair like these.
#13 IUGA Yoga Pants

These IUGA Yoga Pants make a fantastic gift if you're buying for a woman and are Amazon's #1 best seller in the leggings category.
These leggings aren't just for yoga; they're a great choice for a variety of sports and outdoor activities and are stylish yet still very comfortable. They're also breathable (without being see-through) and are available in 9 different colours.
#14 The Finchley Gym Bag

You've bought all the gym kit you need, but have you got an appropriate gym bag to store it in?
The Finchley Gym bag is a lightweight durable duffel bag made for both men and women. It's lightweight, durable, and its key feature is a separate compartment which can be used to keep shoes or wet clothes away from your clean items in the main compartment.
The bag is made out of an attractive polyester material but also has a synthetic leather base to keep it dry on any wet floors.
#15 Thenx Wrist Wraps

Bodyweight exercises can be hard on your wrists but a pair of wrist wraps can offer the additional support needed to keep your wrists strong through tough positions.
Wrist wraps can be a hard purchase as most wraps on the market are designed for gripping barbells rather than being isolated wrist supports.
Thenx wrist wraps, however, are a perfect choice for anyone training calisthenics or CrossFit and are by far the most appealing design on the market.
The only downside to the Thenx wraps is that they are only shipped from the US. The total cost will double for those who require international shipping, but it's important to note that the total cost is still pretty competitive with international shipping included. Just make sure you buy in advance to account for longer delivery times!