Wrist wraps are not the most popular item in the bodyweight fitness community, but they are highly useful for anybody focusing on handstands, planche training, or any other calisthenics skill that puts a lot of stress on your wrists.
The handstand and planche are two skills that I've been working hard on myself recently, and I'm currently dedicating a lot of my training to one-handed handstand training.
All the extra handstand training has been putting extra stress on my wrists, which is why I jumped at the chance when Pullup & Dip asked me to review their wrist wraps.
A Look At Pullup & Dip's Wrist Wraps
The wrist wraps are one of the newest product from German-based manufacturers Pullup & Dip and are available for around £15 on Amazon.
The wist wraps are coloured black with a prominent logo on the end of the strap. You can choose between two different versions; one with the standard Pullup & Dip logo and the other with 'Stan Browney' branding. I didn't think anybody not wearing the wraps would notice the difference, so I opted for the standard Pullup & Dip branded version.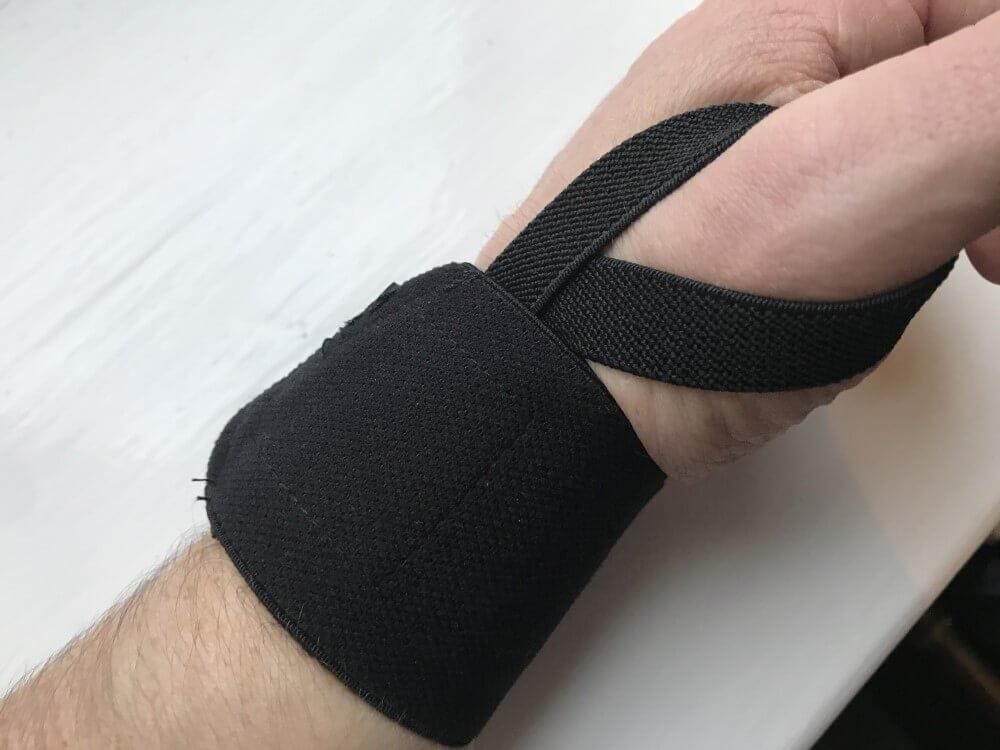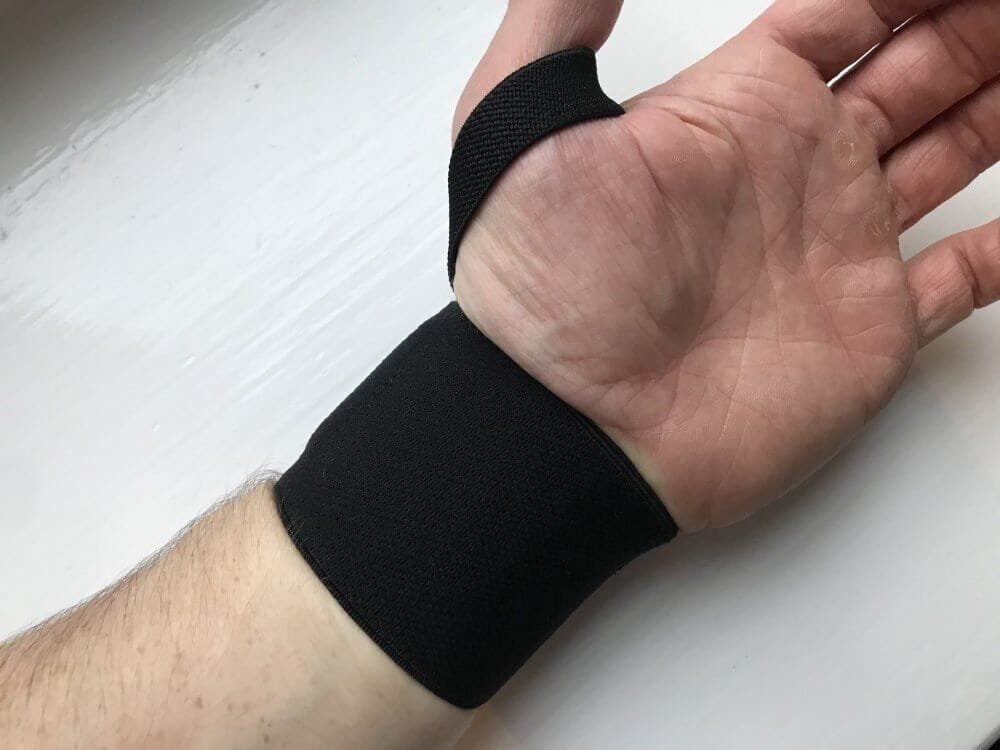 Underside view of the Pullup & Dip wrist wraps.The wraps come in one size and are around 30cm long. I was able to wrap them twice around my wrists, so I don't think anybody needs to worry about having thick or thin wrists at all.
It may not be obvious from the Amazon photos, but each wrap also has a little label with an L or R (Left/Right) marking on it to help ensure you are wearing the wraps on the correct wrists.
Trying Out The Pullup & Dip Wrist Wraps
Although I was only participating in around 15-20 minutes of handstand drill work, I decided I would put the wraps on for the entire duration of my 90-minute workout to be certain that they were comfortable and didn't feel itchy, too restrictive, or cause me any other problems.
As someone who has had mixed opinions on clothing/equipment used to support joints, I was pleasantly surprised with how well the wrist wraps held up in my workout.
My wrists felt warm and supported throughout the workout, and I didn't feel like my range of movement was limited by the wraps at any point. I was able to hold a perfectly straight handstand with my wrists extended at 90 degrees, and if anything, I felt more supported by the wraps.
I did undo the thumb loops halfway through my workout when I was working on core exercises on the floor, which gave my thumbs a little break and allowed them to breathe.
Although I was getting enough support from the wraps, I hadn't wrapped them super tightly, and I wasn't otherwise uncomfortable at all during the workout. I had assumed the wraps were tight enough as the colour of my hands was only slightly more red looking than the rest of my body when I took the wraps off.
Pullup & Dip Wrist Wraps Review Summary
I wouldn't recommend wearing the wraps to compensate for a wrist injury, and I don't see much of an advantage in wearing the wraps for wrist support when performing exercises which aren't very stressful on the wrists (such as pull-ups or dips).
For those of you who are including exercises in your workout which are more strenuous on your wrists, I would certainly recommend buying a pair of Pullup & Dips wrists wraps.
At only £15 I think they're incredibly valuable, and will help you train longer without being limited by minor wrist pain. Their price also makes them an excellent idea for a small gift or stocking filler.

Founder of www.calisthenics-101.co.uk. Training calisthenics since 2012.
Currently working on: 30 second one-arm handstand, muscle-up 360, straddle planche.